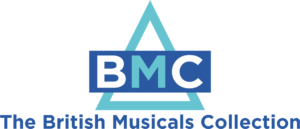 About The British Musicals Collection
The British Musicals Collection (BMC) is a brand new extension of the Theatrical Rights Worldwide catalogue. Its purpose is to offer the opportunity for British musicals to join our growing collection and be given worldwide exposure both in the amateur and professional market.
As a company, TRW is passionate about nurturing British Musical Theatre and recognising the talent of British writers. This new division provides the platform for British musicals to be produced globally, creating fresh audience experiences and giving authors the chance to develop an international reputation.
The British Musicals Collection is an initiative that supports writers and helps them sustain the longevity of their work.
Submit your musical for consideration
The team at TRW are currently welcoming musicals for consideration. Send all material to submissions@theatricalrights.com remember to include a short synopsis, script and any recordings you may already have.
Current shows in The British Musicals Collection: